| | |
| --- | --- |
| | Wallace Richard Rowat |
Disaster Management -- Emergency Response Coordination -- Programme Management -- Relief and Development in Conflict Situations
Site Map

Home
Work History
Contact Information
Specialised Skills
Battambang Security Coordination Manual
Photos
Part of the 1999 Nobel Peace Prize winning MSF team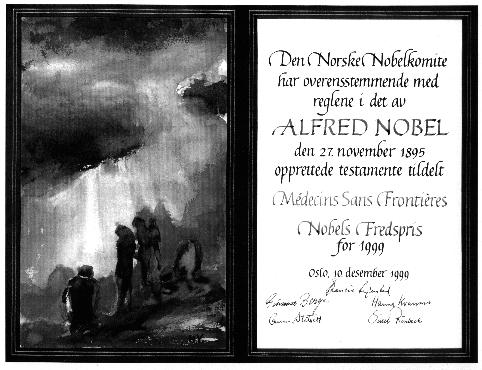 In honoring MSF for "pioneering humanitarianism," the Norwegian Committee referred to how "in critical situations, marked by violence and brutality," MSF's humanitarian work enables it to create openings between parties in conflict. "At the same time, each fearless and self-sacrificing helper shows each victim a human face, stands for respect for that person's dignity, and is a source of hope for peace and reconciliation."

W. Richard Rowat
Email address :

Telephone : 450-275-2314

Address : P.O. Box 86, 16 Island Lake, Quebec, Canada, J0T 2M0

See Related Websites
Thai / Cambodian Border Refugee Camps
Ambon / Maluku Information Website
Web Services by

Send mail to with questions or comments about this website.
Copyright © Richard Rowat